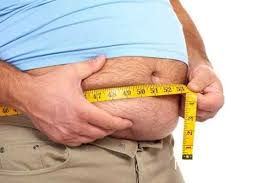 Approximately 1.5 billion adults were overweight or obese.
Obesity is a complex health issue to address. Obesity results from a combination of causes and contributing factors, including individual factors such as behaviour and genetics. Behaviours can include dietary patterns, physical activity, inactivity, medication use, and other exposures. Additional contributing factors in our society include the food and physical activity environment, education and skills, and food marketing and promotion.Obesity is a serious concern because it is associated with poorer mental health outcomes, reduced quality of life, and the leading causes of death in the U.S. and worldwide, including diabetes, heart disease, stroke, and some types of cancer. Having a healthy diet pattern and regular physical activity is also important for long term health benefits and prevention of chronic diseases such as Type 2 diabetes and heart disease. People and families may make decisions based on their environment or community.
Overweight is a BMI greater than or equal to 25; and
obesity is a BMI greater than or equal to 30.
BMI provides the most useful population-level measure of overweight and obesity as it is the same for both sexes and for all ages of adults. However, it should be considered a rough guide because it may not correspond to the same degree of fatness in different individuals.
·