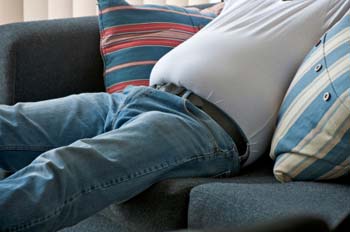 Obesity and diabetes mellitus have become worldwide epidemic.
In addition to health impacts, obesity leads to many problems including depression and mental health. Depression can both cause stress, which, in turn, may cause you to change your eating and activity habits. Real life stories demonstrate all these experience of an obese person. It is also the impact a health care provider can have on achieving successful weight-loss
A range of psychological disorders, including schizophrenia, anxiety, bipolar disorder and depression, have all been shown to be related with elevated risk of overweight and obesity.
Many low- and middle-income countries are now facing a "double burden" of disease.
While these countries continue to deal with the problems of infectious diseases and undernutrition, they are also experiencing a rapid upsurge in noncommunicable disease risk factors such as obesity and overweight, particularly in urban settings.
It is not uncommon to find undernutrition and obesity co-existing within the same country, the same community and the same household.
Children in low- and middle-income countries are more vulnerable to inadequate pre-natal, infant, and young child nutrition. At the same time, these children are exposed to high-fat, high-sugar, high-salt, energy-dense, and micronutrient-poor foods, which tend to be lower in cost but also lower in nutrient quality. These dietary patterns, in conjunction with lower levels of physical activity, result in sharp increases in childhood obesity while undernutrition issues remain unsolved.
·
·
Mental and emotional problems